Jeremy M. Oryhon, MD
Orthopedic Surgeon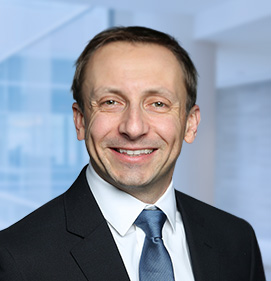 Jeremy M. Oryhon, MD
Dr. Jeremy Oryhon brings his advanced expertise in primary and revision joint replacement and reconstruction to Lake Cook Orthopedics, a Division of Illinois Bone & Joint Institute. He joined our team in 2009 after completing the prestigious fellowship in Joint Preservation and Replacement Orthopedic Surgery at Washington University in St. Louis. Dr. Oryhon is a board-certified orthopedic surgeon with experience in minimally invasive hip replacement, hip resurfacing, and total knee replacement. He is also experienced in hip arthroscopy and treating problems with the young adult hip.
Dr. Oryhon prides himself and his reputation on partnering with the patient to understand the condition and the treatment options. This includes spending time in patient education both of the disease and the treatment plan. He is a meticulous surgeon, striving to reproduce the best outcome for each patient by employing the latest minimally invasive techniques and technologies including mini-posterior hip replacement, anterior hip replacement, SuperPath hip replacement, muscle-sparing total knee replacement and Oxford partial knee replacement.

Dr. Oryhon is an attending physician at Good Shepherd Hospital in Barrington. He is a member of the American Academy of Orthopedic Surgeons, American Association of Hip and Knee Surgeons and the Lake County Medical Society. He has participated in orthopedic research at universities across the country, including Rush, Vanderbilt and Washington University. His work has been published in numerous orthopedic peer-reviewed journals.

Dr. Oryhon grew up in the Chicagoland-area and is currently a resident of Barrington. He has a young family and spends most of his free time with them. He is actively involved in the community and in the Ukrainian Orthodox Church both locally and nationally.
Jeremy M. Oryhon, MD
Illinois Bone & Joint Institute,LLC
27401 West Highway 22
Suite 125
Barrington, Illinois 60010
Phone:
Illinois Bone & Joint Institute,LLC
28156 W. Northpointe Parkway
Suite 225
Lake Barrington, IL 60010
Geneva Surgical Suites, LLC
119 Elizabeth Lane
Genoa City, WI 53128